More Paris Update
Finally back from Paris close to a week and I realise how much I miss my life here. It was a gd 6 weeks in France but somehow you just feel something is missing in your life.
Nevertheless the architecture was so beautiful, you could sit by the road side cafe for half a day to people watch and to drink in the cuture!
The Grande Arche near my service apartment.



















Merry-Go-Round in the middle of the Business District!












I really like walking along Champs-Elysee not because there are alot of branded shops but cos the architecture is so fascinating.



















This is a view of the Eiffel tower from my classroom window. Its quite pretty on a good and clear day.



















The exterior of the school looks pretty grand on the outside. Heard its built by Napoleon so you can guess the interior is a bit old.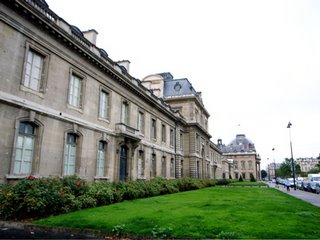 Still have lots of photos but tink I will do it bit by bit.
Until then!